The Witcher 3 Wild Hunt Hearts of Stone!!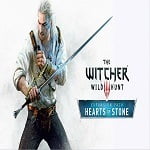 Extension tambahan untuk game The Witcher 3 yang sangat seru untuk dimainkan yaitu The Witcher 3 Wild Hunt Hearts of Stone. Hearts of Stone menjanjikan tambahan 10 jam permainan dan hampir semuanya mengutamakan cerita. Termasuk di sana ada karakter baru, Shani, cewek dari prekuelnya yang tak kalah seksi (dan terbuka kostumnya) dari Yennefer serta Triss kembali di sini. Kemudian ada monster baru yang kuat, kisah asmara (tentu saja melibatkan Shani) dan skenario baru yang sama seperti permainan utamanya, bakal bergantung pada setiap opsi yang sobat ambil, kemudian juga mengenalkan sistem baru, Runewords, yang diklaim bakal secara signifikan mempengaruhi gameplay. penasaran?

Apa itu The Witcher 3 Wild Hunt Hearts of Stone?
The Witcher 3 Wild Hunt Hearts of Stone adalak expansion yang menambah petualangan seru memainkan the witcher 3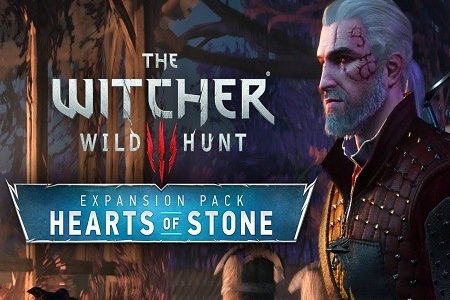 Spesifikasi minimum:
Sistem Operasi: Windows 7/8 (64 bit)
CPU: Intel CPU Core i5-2500K 3.3GHz / AMD CPU Phenom II X4 940
RAM: 6 GB
VGA: Nvidia GPU GeForce GTX 660 / AMD GPU Radeon HD 7870
Hard Disk: 10 GB
DirectX: 10
Sebelum memainkan expansi ini mohon baca syarat dibawah ini:
Pastikan prasyarat memainkan expansi ini terpenuhi antara lain, basegame (game pertama ketika rilis), patch sampai 1.10 dan DLC lengkap, jika belum ada wajib menginstal semuanya dahulu!
Download basegame » the witcher 3 basegame
Gameplay

++ DONASI VIA SAWERIA ++


Donasi untuk biaya operational server
The Witcher 3 Wild Hunt Hearts of Stone | Size: 4 GB



MD5 Hash: 86735C888DDD2CC8701EE05AF6863D38
The Witcher 3 Patch 1.10 | Size: 9 GB



MD5 Hash: 33416C6B44FED6248E62B16E8F494F1C
The Witcher 3 DLC | Size: 500 MB



MD5 Hash: 0C61AE84D427E7EE9F3DF587780B6DE3