Fable Anniversary!!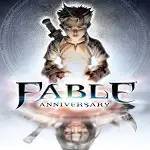 Game RPG yang bagus untuk dimainkan juga sob yaitu Fable Anniversary. Fable Anniversary adalah versi makeover dalam format HD dari game Fable yang sukses di konsol Xbox classic. Selain peningkatan dari segi grafis, Lionhead juga menyertakan berbagai fitur baru. Beberapa diantaranya adalah berbagai achievement baru, integrasi SmartGlass, perubahan dari sisi audio, interface baru, serta konten DLC The Lost Chapters. Penasaran?

Apa itu Fable Anniversary?
Fable Anniversary adalah action role-playing game yang dikembangkan oleh Lionhead Studios untuk konsol Xbox 360 dan dirilis oleh Microsoft pada tanggal 4 Februari 2014 di wilayah Amerika Utara. Game ini bukanlah sequel dari video game Fable terdahulu karena Fable Anniversary merupakan versi re-mastered dari Fable: The Lost Chapters yang telah rilis pada konsol Xbox di tahun 2005. Hal yang diubah dari versi lama ke versi terbarunya adalah grafis high definition yang jauh lebih baik.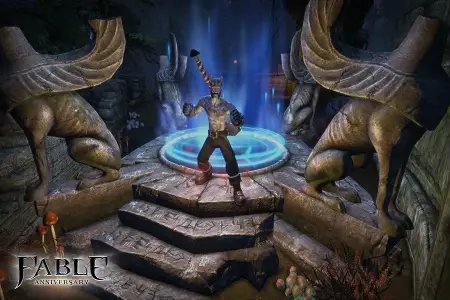 Spesifikasi Minimum:
Sistem Operasi: Win 7/8
CPU : Intel 2GHz Core2 Duo / AMD Athlon 64 x2 2.4GHz
RAM: 3 GB
Hard Disk: 10 GB
Video Card: Radeon X1800/ Nvidia GeForce 7600GT
DirectX®: DX 9
Gameplay
https://www.youtube.com/watch?v=TQ8bNiduvQw


++ GDRIVE UNLIMITED ++


Gdrive Terbatas? Order Gdrive Unlimited aja di SINI
Fable Anniversary | Size: 7,4 GB